Surviving Game Dev
by Josh Petty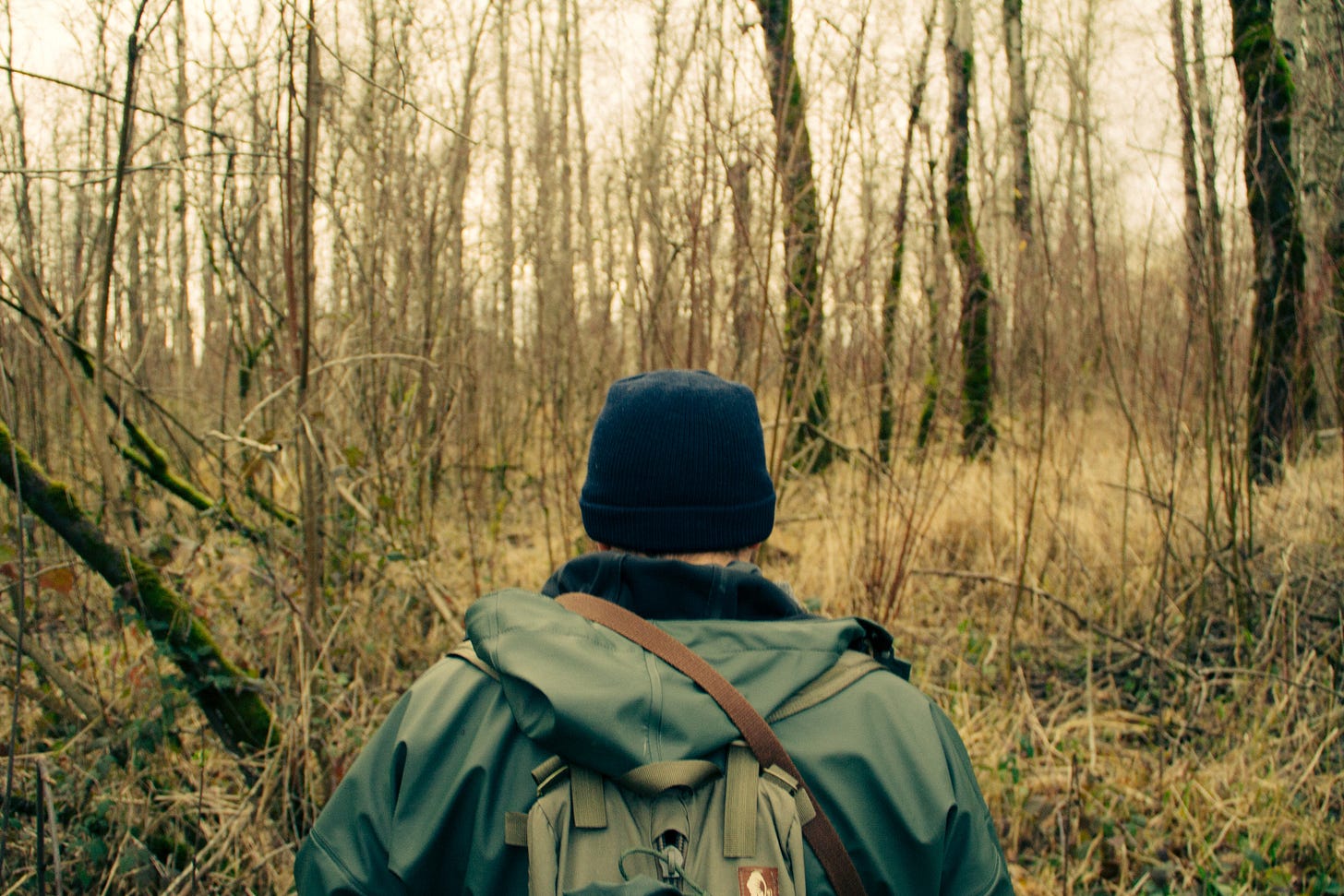 There are a lot of things I wish someone had told me about game development. I could have been saved so much hassle and injury. Long nights lost in confusion could have been avoided. Days lost to pain would have, perhaps, been spent more productively.
For instance, I wish someone had told me that it doesn't matter what tools you choose to work with.
When it comes to game engines, graphics editors, and sound design tools, the choice is personal. What matters is how you use these things.
There's no such thing as cheating in game development. The goal is to achieve your ends. The means don't matter. (Still using the student edition of Maya, are we?)
And that's because making video games is HARD. Like back-breaking hard. It's both mentally and physically exhausting. From wearing a wrist brace so that I can use my drawing tablet, to spending weeks on the floor with crippling back pain, I've paid my dues in real tears.
I wish someone had told me about that part of game development. The part where your limited youth is spent in grueling, technical labor as you struggle to gain the mental know-how, only to arrive at the pinnacle of your abilities with the body of a retired coal miner.
I exaggerate, but only a little. Anyone who's crunched to make a game will be familiar with what I'm talking about. Unlike the video games we make, artists don't really gain experience and level up. We trade our life force to make our art.
And so I've come with some advice to the newbies. I offer some information I wish someone had offered me. What follows are a few tips to survive (literally) indie game development.
1) Failing is the least of your issues.
I'm serious. Just making a game will take everything you have. Even with a team, making video games is difficult work. The only way to complete the project is to take it one step at a time and break up the whole into manageable parts. Learning to do so is another skill necessary for the job.
That is to say, you have your work cut out for you. Don't beat yourself up if you can't climb Mount Everest just yet. You have to start with something small, familiarize yourself with the tools, and work your way up.
And you have to learn to pace yourself, lest you fall, slip, and tumble to your doom. The stakes are real.
That's part of the beauty of it. Take your time. Take breaks. Remind yourself it's part of the work. Instead of crunching, learn better time management.
2) Beauty is in the eye of the beholder.
Think back to all the games you loved growing up. We all have those titles that are dear to our hearts. In many cases, they are the reason we wanted to be game developers. Our hope was to give that same feeling of joy to another person.
All of those games had problems. We often gloss over the negative aspects of those things we love. We look at them through rose-tinted glasses. People will do that about your game, too. They won't see the hack-job solution you used to get level three to load properly.
Focus on making things work and have faith that your fans won't have X-ray powers to see all the mistakes and flaws you see when you play the game.
3) Video games are art.
You know it. I know it. And here's the problem: art isn't worth very much money. It's true. If you make a painting, you'll learn from it. You'll learn about drawing and color and how your eyes and mind see the world.
The experience will enrich your life in countless ways. And you might even move someone with your work.
But you probably won't make any money. The same is true of game development. Because video games are an artform, they share the concerns that one associates with art.
Because video games are art, there might be a Van Gogh out there who's never sold a game, and yet future generations will adore their work.
Because video games are art, what they are and what they could be remains to be decided. There are no rules to their conception.
The rules are made up.
4) Take the work seriously.
Even if a game developer takes breaks and manages their time well, the pitfalls are too numerous not to fall into one at some point. Some issues may even be out of your control. The real world takes its tolls and it's only a matter of time before a back injury, disease, or other issue interrupts your work.
Never try to power through physical pain in the name of getting work done. This can cause permanent damage. Whatever it is, it can wait. Preventing these kinds of injuries is why taking breaks is necessary to your goals. If you can't work, you can't finish the game.
5) Do the best you can.
You notice I haven't said much about the business side of things. On top of making your game, you'll need to promote and market it if you want to get anyone to play it. There's a lot of routes to this, and I wouldn't worry about them for now. You'll get to that when you're ready.
Even if you're goal is to work at a large studio, you'll have to keep in mind the whole industry is precarious. We're talking about art. Do you think oil painters have a retirement plan? Some do, but most are just working day jobs to get by.
The same is true in video games. Industry turn over is high. It's a dangerous game to play. But if your goal is to make art and experience the joy of game development, I have good news: you can't fail. You can only win and win better each time you play.
6) Don't try and do everything yourself. Not only is this a bad idea that will likely cause you injury in the long run, but its unnecessary. They say it takes 10,000 hours to master something. Even if it only took 1,000, a solo developer will have to master graphics, coding, level design, sound design, and probably more.
Do yourself a favor and look for assets other artists have already made. There are plenty of free assets on the Unity store and on websites like Itch.io.
As your projects develop, you can look into paying for assets. The point is, the stuff is out there; it's good.
Save yourself some trouble and make use of it.
7) Learn to spot the good ideas.
One of the hardest parts of game development is figuring out what to make. How do you find an idea good enough to spend months or even years of work on? In this way, making a game is similar to writing a book. You need an outline or armature to hang everything on.
I know a good idea when I land on something that keeps delivering the more I work on it. A bad idea is one that I struggle to develop past the starting stage. Good ideas tend to get better the more I work on them.
Don't be afraid to pass on the bad ideas. Think of it as digging for the good ones.
8) The whole is more than the sum of its parts.
A game is a game. It's not the main menu. It's not the battle system. It's the whole game. The beginning doesn't matter unless there's an end. The end doesn't matter unless the beginning is good enough to keep the player interested.
Keep this in mind when you're working and you'll avoid some common pit traps. Details are important, but quality trumps quantity. Focus on the hooks and play up your strengths if you want to have a lot of impact with less investment.
This is where game developers could learn a lesson from Ernest Hemingway. The Nobel Prize winning writer told aspiring authors to write punchy and get to the point. Don't waste the reader's time. Don't waste your time.
Conclusion
These are only a few of the things I wish someone had told me when I started making games. Back then, I didn't have to wear a wrist-brace when I typed. I didn't have to do yoga every day to keep my back from seizing up.
Remember that it's important to take care of yourself and not succumb to the pressure of crunch. You can achieve good work without having to sacrifice your sanity, or worse. And doing so will make your games better.
This is me wishing you the best of luck. I look forward to playing your games.


---
Josh Petty is an artist living in Colorado, USA, and sole developer at Brain Jar. His past works include The Wizard's Labyrinth, Blaster Cats, and Standard Gaming Company. Visit Brain Jar on Itch.io.